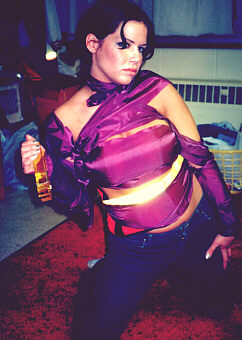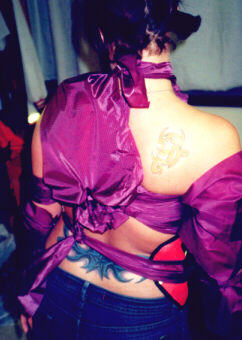 note: the bottom-right preview above links to two different pictures.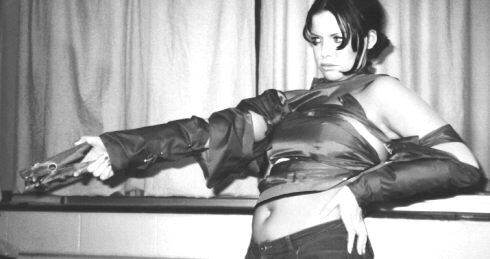 Here, Melissa models a temporary garment. We were bored, hyper, hanging around my dorm room, and had creativity that we needed to vent on something. I took purple strips of fabric and made a temporary top with it, then later in the night, made the outfit you see in he last picture. It also included pieces of a safetly vest. It wasn't really a difficult creation, and was goen as soon as it was made, but it was fun...

photos by me (Evan Hayden).