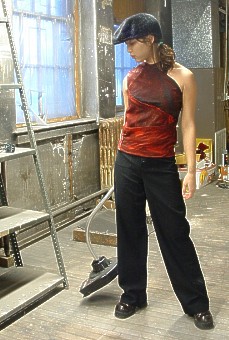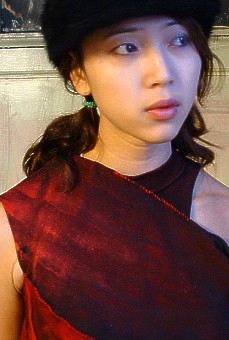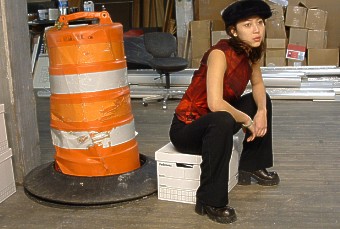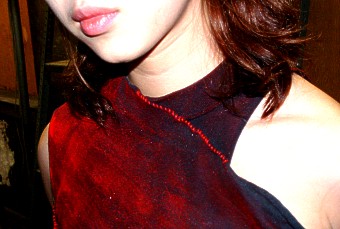 Here, Tramanh models "Rosso". I took the scraps of two cut-up t-shirts. A red and a black one. I started sewing the scraps together around my mannequin. My mannequin is super skinny, so it's a small shirt. After sewing everything together, I spray painted the shirt with red and black spray paint. There's a lot of spray paint on the garment, so it's a bit stiff, but I think it's fun. After painting everything, I sewed a scrap of fabric (that I ironed the Hex logo onto) on the bottom left side.


BONUS * * * WALLPAPER *

To see three outtakes, click here, here, and here.
(decent shots, but not enough emphasis on the shirt)

photos by me (Evan Hayden).