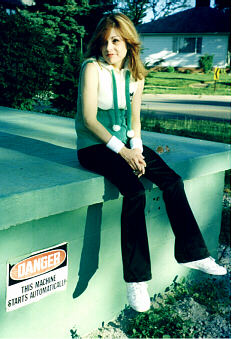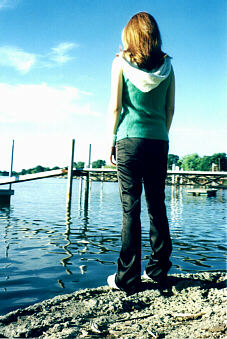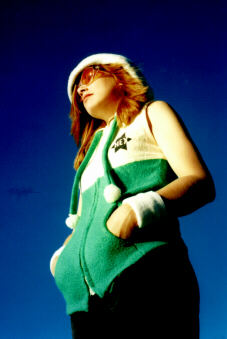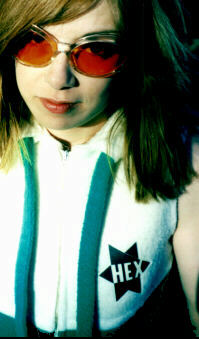 (left): with the hood up (right): detail of front
Kelly models the creation, "Midori", my first vest.

This used to be a full length, long sleeved women's night robe (to see a pic of my roomate modelling the original, click here), but I when I saw it, it just screamed "make me into a vest!"
So... I cut off the sleeves and cut it to waist length. I then secured all that, and then ironed on the Hex logo. But it was kind of wide, so I tailored each side down quite a bit, to make it a slim fit. I accidentally ended up making it fit really slim, (slimmer than I planned on). After putting in the Hex tag, it was complete!

This creation holds a special place in my heart because I worked a lot more on tailoring on it, which is something I consider myself weak at, and it turned out fairly well, as far as fit goes...


BONUS * * * WALLPAPER *

and... a funny outtake.

photos by me (Evan Hayden).