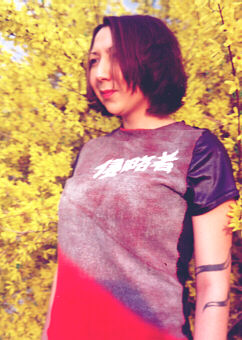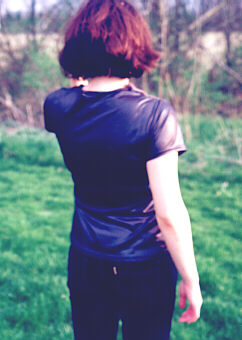 Here, Meeg models "Invader". I made this by first cutting a black shiny shirt in half, and then took some red terry cloth & used that for the front.

I spraypainted silver, black, and gunmetal on the front, and made the mistake of letting it dry in the hatchback of my car (since I live in a dorm, I don't have much room), and my car ended up smelling very, very bad.

After that, I screen-printed the Hex logo on the bottom, and then painted the Japanese on the front. It is the kanji for "invader". After that, I sewed it all together and voila!

photos by me (Evan Hayden).