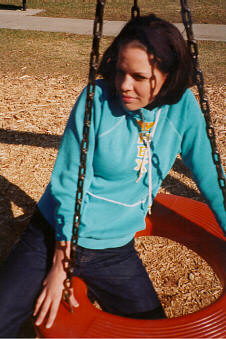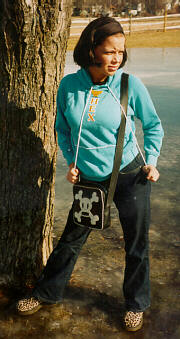 (click above pictures for hi-resolution versions)

details...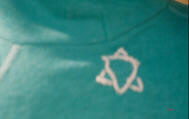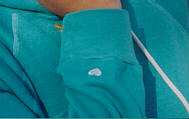 (left) embroidered logo, (right) heart in sleeve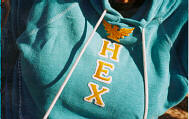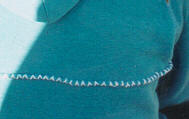 (left) front logo, (right) detail of stiching.

Here, Melissa models the "Golden Eagle" hooded sweatshirt.

I took a small hooded sweatshirt from a thrift store and embroidered a few things on it. "Hex", with an eagle, on the front & a small heart on each sleeve, near the cuff. I also did stiching patterns around parts of the front and back, and embroidered a Hex logo on the back.

BONUS * * * WALLPAPER *


click to enlarge
photos by me (Evan Hayden).